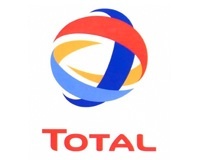 Our teams work with you to help you make the most of your production tool and to assist you in your local as well as international development.
Targeted products for each industry having production constraints.
With our knowledge of industrial processes, our products are perfectly suited to your environment. TOTAL lubricants, which are oils, greases and special products for each sector: Chemicals, energy, steel, metallurgy, metalworking, automotive and equipment, building materials, wood, paper, food, textile.
Innovative products
Innovation is our priority. We rely on several R&D centres involving chemists and mechanical engineers as well as experts in tribology.
Our close relationships with manufacturers allow us to formulate and test tomorrow's products, to optimise efficiency and availability of your industrial equipment.
Safe and environmentally friendly products
We are committed to safety, health and the environment. Our R&D teams incorporate into the design of new products parameters conducive to the reduction of toxicity risks and VOC emissions, biodegradability, recycling or disposal of products.
Services with high added value
Personalised suggestions, stock streamlining, organisation of maintenance and lubrication, fluid analysis service and monitoring results, training your teams:
We offer a full range of services to maximise productivity of your facility.