Micro-lubrication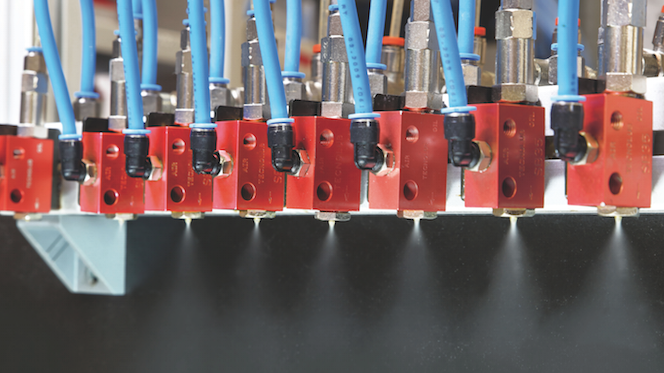 Performance of next-generation machines, the diversity of cutting tool materials, new anti-pollution standards, regulations of health and safety-requiring techniques and innovative solutions that encourage economic review of lubrication resources. All these new data have led to the development of micro-lubrication.
A small amount of lubricant projected in air on the low-pressure attack zone of the tool showing flow efficiency of the process.
We are working with a designer and builder partner and they can provide you with hyper-complex systems from design to the commissioning of your equipment. In aerospace they convinced clients such as Boeing and Sonaca who have set up our projects with great success for many years. They also managed to significantly reduce oil consumption for our customers specialised in shaping concrete: blocks, slabs, hollow bricks and aerated concrete.
Oils for all these applications are available.
---

The proper amount of oil in the right place
This function is performed by the use of micro-displacement pumps conveying oil through a capillary. This passes through the air pipe with an adjustable flow. Coming together at the spray nozzle, the mixture breaks oil into fine droplets and projects a very specific area without creating toxic fog.
LUBROSTAR ensures an extremely precise application of oil in the following areas:
Depositing a film on sequences at work and stampings in all metalworking applications by deformation.
Tapping, drilling, milling and machining.
Sawing with a hammer strap. (Optional)
Chain lubrication by drip.
Spraying bearings of mill rolls at their machining and grinding.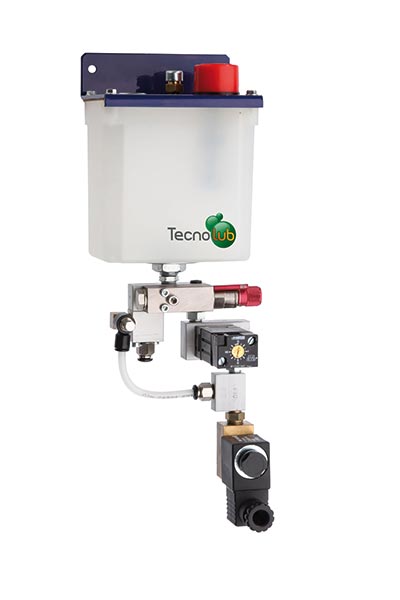 Composition of basic LUBROSTAR assembled and ready to use:
1.2 litre recipient.
Pneumatic micro-pump 30 mm³ and setting accurate to 0.7 mm³.
Frequency generator.
Flexible coaxial of 2.5 m.
Semi rigid orientation spray.
Solenoid valve 24 Vdc control system.


Commissioning time by your maintenance team: 15 minutes.
Connect the compressed air.
Fill the oil tank.
Connect the solenoid valve.
Adjust the 3 settings: - Air - Beat Frequency - Volume / beat.
Designed, manufactured and assembled in Europe. Immediately available with 1 or 2 sprays or sawing brackets.
Do not hesitate to ask us for other developments.