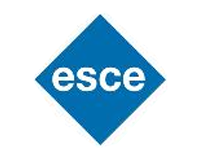 Since 1960, Schepens is an established name in the national and international concrete industry. The company is particularly specialised in the manufacture and distribution of release agents for form works. A modern production facility enables us to manufacture products of personalised consistent quality and meeting customer expectations.
As a means of protection in the field of concrete, Schepens particularly manufactures preservative products, hydrophobic agents and anti-graffiti products.
The central location at the intersection of highways to Antwerp, Brussels, Cologne and along the Albert Canal facilitates the delivery and disposal of products. To ensure the shortest possible delivery time, the company has its own delivery service.
In 1996, the company was certified according to ISO 9001. This is due partly to the excellence of its products and also the dynamism of its employees. Our experienced Technical Advisers will make every effort to guide our clients to the most effective solution.